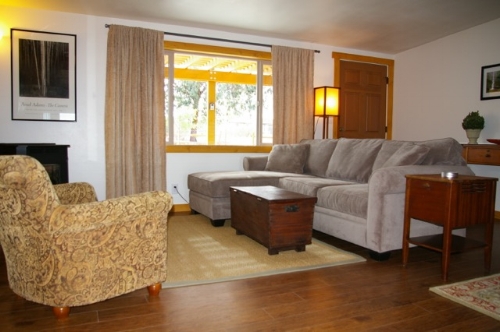 Stressing about your upcoming PCS move to Twentynine Palms? Don't be! Summer is a wonderful time to come, it allows you a chance to get settled with your families and enjoy the many community events offered. Twentynine Palms Parks and Recreation offers Thursday Night Movies in the Park, Joshua Tree Parks and Recreation Summer Splash days, drop by Sky's the Limit Observatory for Astronomy viewing and Music in the Park with Yucca Valley are just a few of the FREE events offered. Be sure to explore the various Youth and Adult art classes, camps, drop-in yoga and so much more. Stop by our HAPPENINGS page for upcoming events or subscribe to our BLOG for Weekend Highlights.
So you hear it's hot.... well, truth be told late summer is the hottest but a few months of heat will soon turn to the magic we experience for nearly 10 months of the year. Hang in there and consider exploring on the warmest days to the mountains of Big Bear or the Colorado River at Parker, Arizona. Soon enough you'll be snickering at friends and family as they dig out their cars from snow while you're still enjoying back-yard BBQ's in a tee-shirt.
That's all fine and dandy but you're wondering about your move! At Rent29, we understand how stressful it can be when you change stations and move your family cross-country to Twentynine Palms. Worse yet, when you anticipate being placed on a wait list for base housing. It doesn't matter how wonderful I'm telling you 29 Palms can be, these challenges are difficult to navigate.
Rent29 can't fast-track you down the list with Lincoln Housing but we can provide you a clean and comfortable home for your extended stay. Having a furnished rental to call home during the transition is a great tip to take the stress out of moving ... especially with kids or pets in tow.
 
Monthly
Just one rate!
Utilities • TV • WiFi Included
 
Our homes are nicely appointed with everything you'd need to be comfortable including private yards and laundry facilities. Located with easy access to MCAGCC, Twentynine Palms, Joshua Tree National Park and the resources you'll find throughout the Morongo Basin. You'll find our homes are budget friendly too with great savings and conveniences over staying in that of a cramp hotel.
So whether you're in need of short-term housing or just trying to get a footing on your new town, Rent29 wishes you a warm welcome to Twentynine Palms. We encourage you to watch our Facebook Page and Website for upcoming events. Embrace the beauty of our desert and enjoy all the wonderful community offerings for adults, family and children alike. And should you, or a friend ever be in need of temporary housing, we hope you contact Rent29 - we'd love to be of assistance! ~ Susan